WHAT'S HOPPENING at Home Sweet Homebrew
PHILLY BEER WEEK: MAY 29 - JUNE 7!
We love celebrating Philadelphia's great beer scene during Philly Beer Week! Home Sweet Homebrew is involved with lots of Philadelphia beer activities.

Meet Home Sweet Homebrew's George Hummel and Nancy Rigberg at Opening Tap 2015 on Fri, May 29.

Home Sweet Homebrew is a sponsor of the Bibical Brew Off on May 30 where 2 faith communities, the "He-brews" and the "Angli-cans", compete for a winner's purse that will go to charity.

Nancy Rigberg and George Hummel will be 2 judges for the Extreme Homebrew Challenge at Jose Pistola's on June 1 at 7pm. Tickets only $25; available at Home Sweet Homebrew.

Special Book Signing at Home Sweet Homebrew Wed, June 3 5 - 7 pm. "Beer Lover's Mid-Atlantic: Best Breweries, Brewpubs and Beer Bars (Beer Lovers Series)" by Bryan Kolesar. This Free event is complete with beer tasting and you can speak with author Bryan Kolesar (and our own author, George Hummel.) This is part of Home Sweet Homebrew's usual Wednesday Beer Tasting Nights at the store.

Continuing a fine tradition, join Nancy Rigberg at the Ladies Beer Tea at The Belgian Café on Sat, June 6 at 2:30pm.
On Location at Dogfish Head in Rehoboth...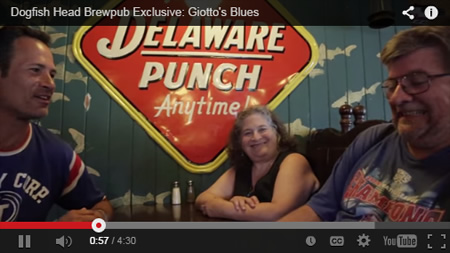 Got a 4 1/2 minutes?

Check out a fun conversation among George Hummel, Nancy Rigberg, and Dogfish Head's Sam Calagione (founder and President) at Dogfish Head's Rehoboth location in this video.
Philly2Night Says "Give the Gift of Beer and Cheer!" from Home Sweet Homebrew!
They liked HSH's total brewing package (George's book, equipment and ingredients for $150) and said "For anyone that's always wanted to try their hand at Brewing or Wine Making, HSH is the perfect place to start!" Read the full Philly2Night article "Give the Gift of Beer and Cheer!".
George on WHYY Radio: Keeping the craft beer flowing in Philadelphia
Listen to George on Philadelphia's WHYY radio station in an interview with NewsWorks Tonight's host, Dave Heller. Come visit Home Sweet Homebrew to learn more about brewing and join the fun.
George and Nancy in the Philadelphia Inquirer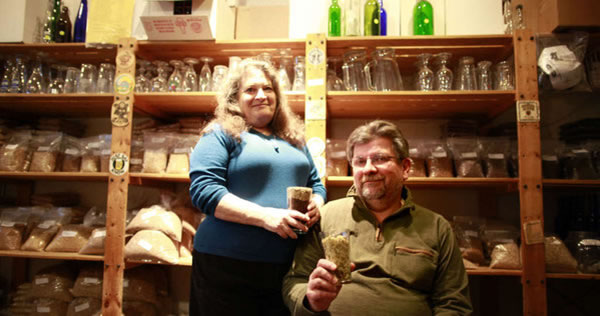 George Hummel and Nancy Rigberg are again making headlines for their 25th anniversary of Home Sweet Homebrew. The Feb 16, 2012 article is entitled "For 25 years, Home Sweet Homebrew has dispensed supplies - and know-how". You can read about their relationships with some of the Philadelphia area's professional brewers.
"To big beer names like Tom Kehoe, founder of Yards, William Reed of Standard Tap, Sam Calagione of Dogfish Head, Peters of Monk's, and the guys from Iron Hill and Victory, Home Sweet Homebrew was a priceless resource."

"The first 10 batches of Dogfish beer were brewed from ingredients I bought at Home Sweet Homebrew," says Dogfish founder Calagione.
Home Sweet Homebrew is in The Temple News Online: Basement brews.
"Home Sweet Homebrew serves as a Center City homebrewing mecca, with the supplies needed for every step of the process". Read about some local homebrewers.
What's Coming Up?
If you check out Home Sweet Homebrew's site periodically, you'll learn what's hoppening at Home Sweet Homebrew and the Philadelphia beer brewing and wine scene.